Local | Reliable | Professional
Your Local Moreton Bay Electricians
Residential Power Point Installation
As technology advances, so does the convenience of running our homes.  We have electric kettles instead of a boiling pot on the stovetop, we have big televisions working in conjunction with sound systems and we have home offices with computers, hard drives, printers and more! There are several appliances around your home that require a power outlet to plug into but rarely are there actually a sufficient number of power points installed within the home. This is especially true for older homes where it's likely that your power points only have one socket, limiting your appliance usage at any one time.
At North Lakes and Surrounds Electrical, we offer an affordable solution to this dilemma, installing double and quadruple socket power points, even power points with built in USB sockets and testing their efficiency. These power point installation services are available to replace single socket outlets or to create a more convenient power point location within your home.
Working with you, we can select the right number of power points to install as well as their design and add-ons. With modern technology giving us a variety of additional options for added functionality, you can now get power points with switches or USB ports that enhance convenience.
Power points with switches are most commonly used to power lights and fans, keeping all switches neatly together while USB power points are great for charging appliances that have USB adaptors such as mobile phones.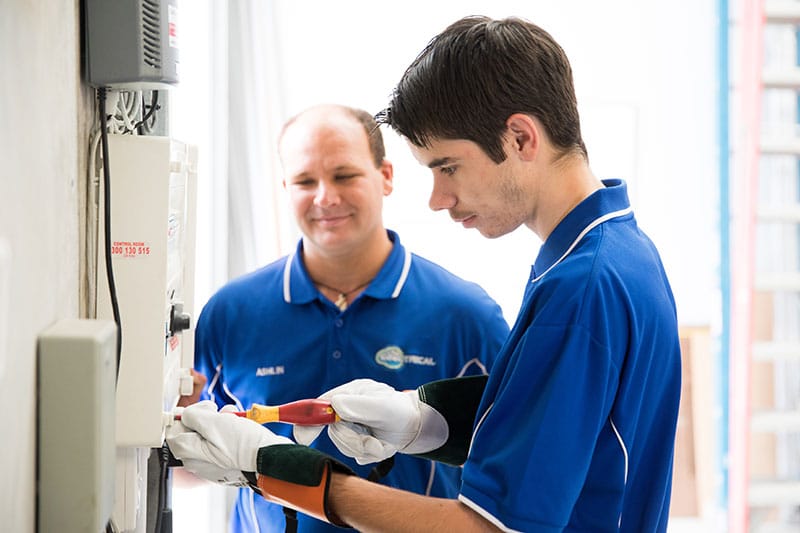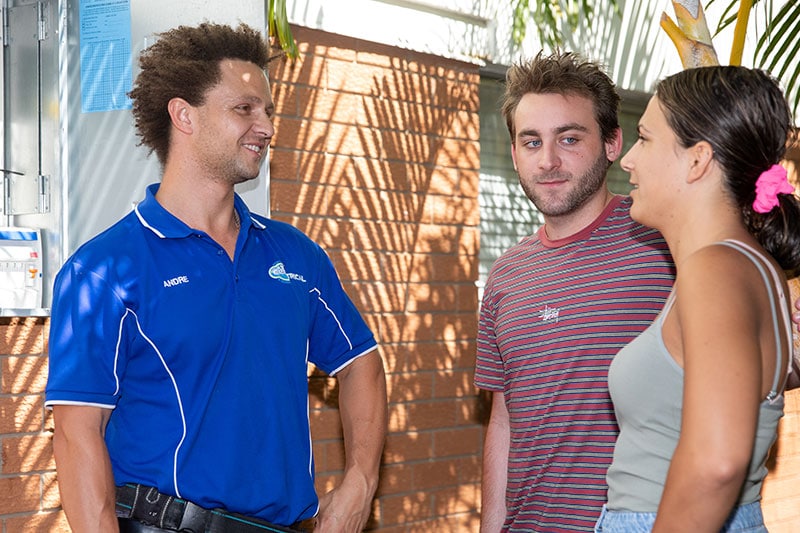 For more than 20 years, we have been providing superior electrical services to the Moreton Bay Region and beyond. When it comes to power point installations in north Brisbane, we know them all and have the expertise to install them where you need them most. Our power point installation services include:
Upgrading Existing Power Points: As discussed earlier, you may be looking to invest in a double or quadruple power point. Another reason to upgrade an existing power point is that the plastic may begin to crack or the switches become loose. Upgrading your existing power points is a simple way to improve the aesthetic of your home to be more modern. 
New Power Point Installation: Are you finding that your home just simply does not have enough power points? A common problem among older homes, our team at North Lakes & Surrounds Electrical can install new power points where none previously existed. 
Outdoor Power Point Installation: Usually combined with a socket cover to help waterproof the power point, these outdoor sockets can make gardening and power tool use easier and hassle-free. They can also be used to run extension leads where you don't have to leave a window or door open and running through the yard. You may also find outdoor power points useful for security features such as cameras or lighting. 
Testing of Power Points: Do you feel that your power points might be getting old a little bit dodgy? Don't risk it – give us a call today to get us out to your property and testing those power points immediately. We will also test all new power points installed by our team. 
If you've got some more electrical needs around the home, why not let us know and we can quote you for each service with no hidden costs. From repairs and maintenance to installations and upgrades, we've got more than 20 years of experience in residential and commercial electrical services under our tool belt.
All of our work is covered by a 12-month workmanship guarantee and you can rest assured that our services are carried out by licenced and insured professionals, meeting and exceeding the current standards set out by the Queensland Government. 
Check out our list of commercial and residential electrical services below:
Electrical Audits 

Smoke Alarm Inspections

Air Conditioning Supply, Installation and Maintenance

Surge Protection

Kitchen Renovations

Appliance Repairs and Installation

Renovations or Extensions

Hot Water Systems

Bathroom Renovations

Ceiling and Exhaust Fans

Energy Efficient Lighting for Indoor and Outdoor

Security Lights and CCTV

Data and Networking Cabling

New Power Points

Office Fit-Outs

Home Automation

Switchboards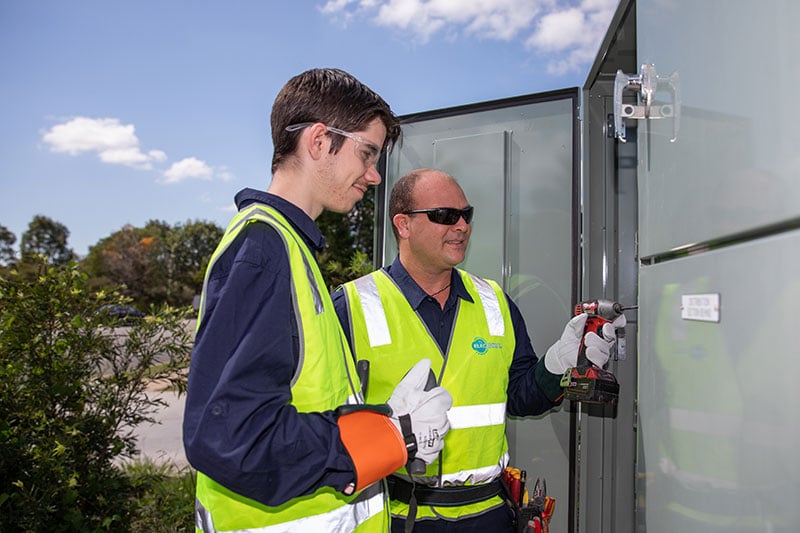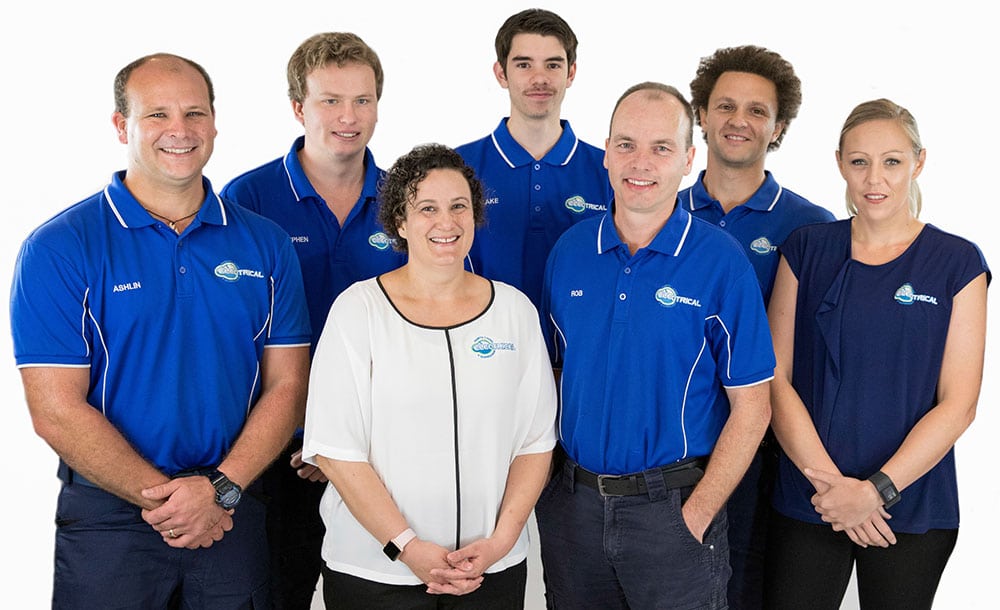 Free Electrical Safety Check
Did you know that any DIY electrical work you do in your own home is not legally covered by insurance unless administered by a licenced electrician? Yet, any work by our team at North Lakes & Surrounds Electrical is backed up by a 12-month warranty to ensure the safety of your home and the reliability of the products we install. Before we administer any work on your property though, we will carry out a free electrical safety check that includes: 
Inspection of lights/switches

Inspection of power points/power outlets

Inspection and testing of smoke alarms/smoke detectors

Visual inspection of the switchboard/ electrical subboard

Visual inspection of the wiring of your home and switchboard
This safety check determines the level of electrical safety within your home. If any of these do not meet the current standards as set out by the Queensland Government, we will provide a quote to resolve this breach.
Here's what some of our clients have said...
Very cheerful service. Quick and friendly
Robert and his team did amazing job
As always amazing service. Thank you for fixing the lights. Much appreciated.
Jared Morgan (jaredmorgs)
2021-09-27
I had the team visit my place to install power into my garage and fix up other niggling issues discovered after taking ownership. I was very impressed with the way they installed power into the garage. The downlight solution they put into the kitchen was neat and tidy and made the kitchen feel more open. Fitment of Clipsal iconic light switches and power points have really modernized the look at the house and are a great addition.
Michael Saccasan
2021-09-05
North Lakes & Surrounds Electrical are always on time and very professional. We have used them several times, most recently for installing outside power points on a separate fuse. Also they installed our ceiling fans with lights, bathroom 3 in 1s and changed power points. Also they supplied and installed a range hood in our kitchen. They always clean up before they leave and overall we are more than satisfied with their work they perform and the reasonable rates they charge. We would never use anyone else and would not hesitate at all to recommend then to anyone.
Anthony Ronchese
2021-08-23
We've had the team do a couple of jobs for us now. On both occasions they friendly, professional and very informative. We'll definitely use them again for any future jobs.
This is the second time we have used this company and like before the team have down an excellent job. Will be using them again for the next step very soon.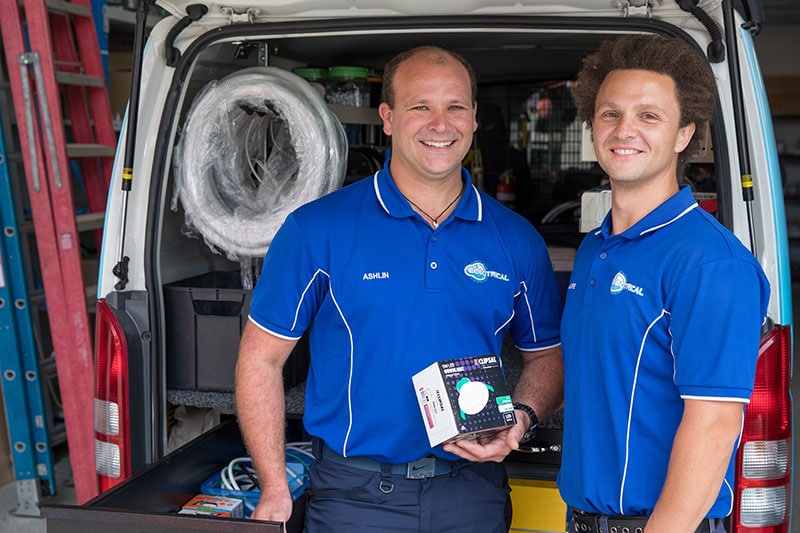 Safety
We invest in your safety and ours.

Insured
We cover all the bases to protect your investment.

On Time
We pride ourselves on being prompt.

Customer Service
Quality service and excellent communication. 

Clean Workspace
We do the work and leave it as we found it.