Your Local Burpengary Electrician
Servicing Burpengary & Moreton Bay Region since 2004.


Electrician Burpengary
In 2004, our little family created North Lakes & Surrounds Electrical to service the ever-growing suburb and the rest of our community in the Moreton Bay Region. Since then, our business has grown and flourished and as our client base continues to grow, so does our staff and therefore the electrical services we can offer. From single property power outages to office fit-outs, switchboard installation to data cabling, our team of electricians in Burpengary has you covered for every need. 
With over 30 years of experience in the industry and young apprentices learning the latest technology to bring to the company, you can rest assured our service is second to none. We even offer free electrical safety checks for all clients to ensure that your electrical switchboard is compliant and up-to-date with current electrical standards as well as a 12-month workmanship guarantee on any work performed by a member of North Lakes & Surrounds Electrical. 
Additionally, our Burpengary electricians operate 24 hours a day, are fully insured and will clean up their workspace so all you have to do is give us a call! With a broad knowledge of the industry and equipment within the household, our team can understand, diagnose and repair any domestic appliances such as hot water systems, ovens, switchboards and more. Working closely with you through the whole process, we can offer you advice to make an informed decision on the necessary next steps. 
Our team is also on hand for any business owners within the Moreton Bay Region, offering a range of commercial electrician services in Burpengary during your time of need. Give us a call on (07) 3053 3118 for more information.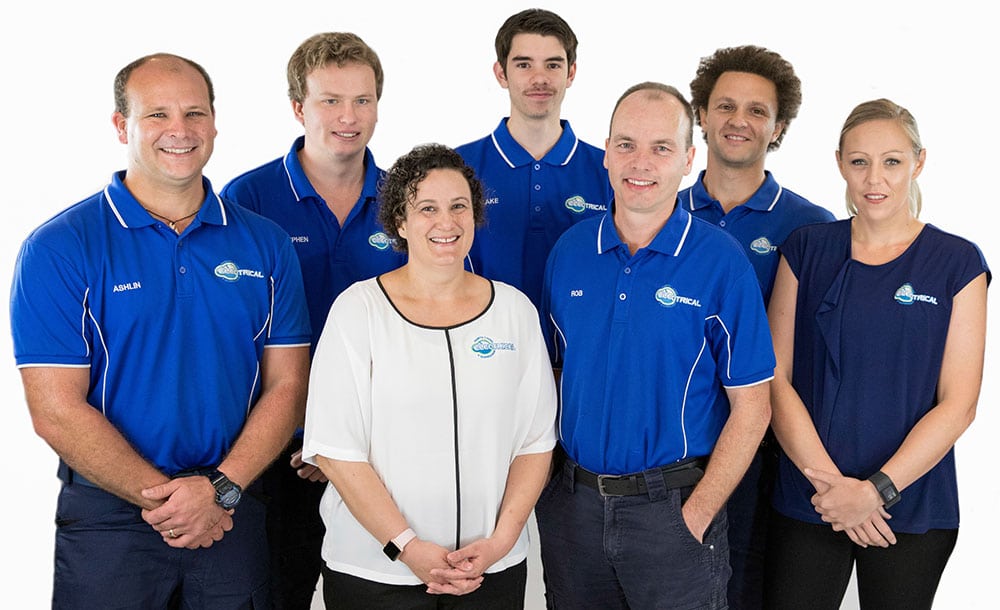 Your Local Burpengary Electrician
Did you know that if you install your own electrical wiring, it may not be covered by your insurance provider? That's why it's always best to seek professional help. Although domestic electrical work is often a quick fix, repairing your own electrical appliances and switches is dangerous and illegal. For residents in Burpengary in need of an electrician, our team at North Lakes & Surrounds Electrical can assist you with electrical repairs, installations, and maintenance. Whether you need to ensure your smoke detectors adhere to the latest standards set by the Queensland Government or you're looking to add a few power points here and there, just give us a call and we'll be there within 2 hours! 
Our Burpengary electricians have over 30 years of experience in the industry and can easily identify and diagnose any faults and repair them to meet the relevant safety standards. In some cases, your DIY simple solution could cause extensive damage to your home or property, but with North Lakes & Surrounds Electrical, we know when we need to liaise with Energex and other energy providers to ensure proper management of your electricity.
Burpengary Residental Electrician
Our Burpengary electrical services include:
Powerpoints

Lighting

Ceiling Fans

Oven & Cooktops

Smoke Alarms

Spa and pool power

Switchboard Upgrades

TV points & antennas

Hot water repairs

Insurance work

Home office fit-outs

Telephone and data points

Emergency lighting
With your safety at the forefront of our minds, our team can also attend your property after hours for emergency situations.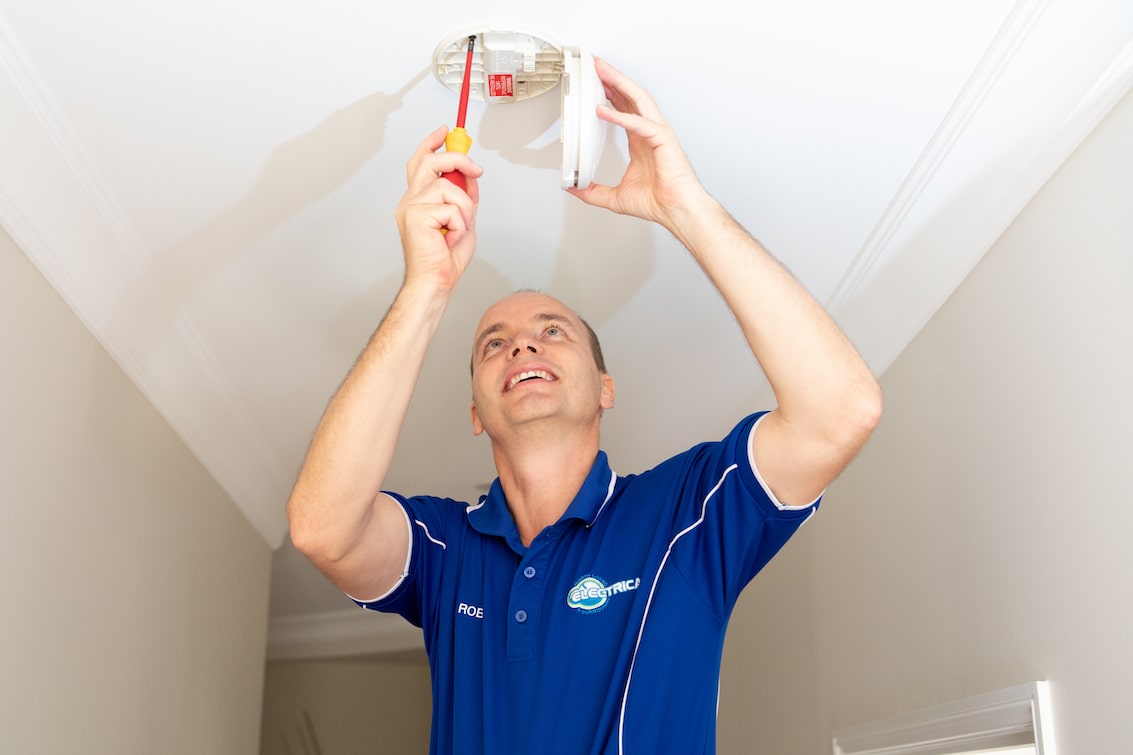 Commercial Electrician Burpengary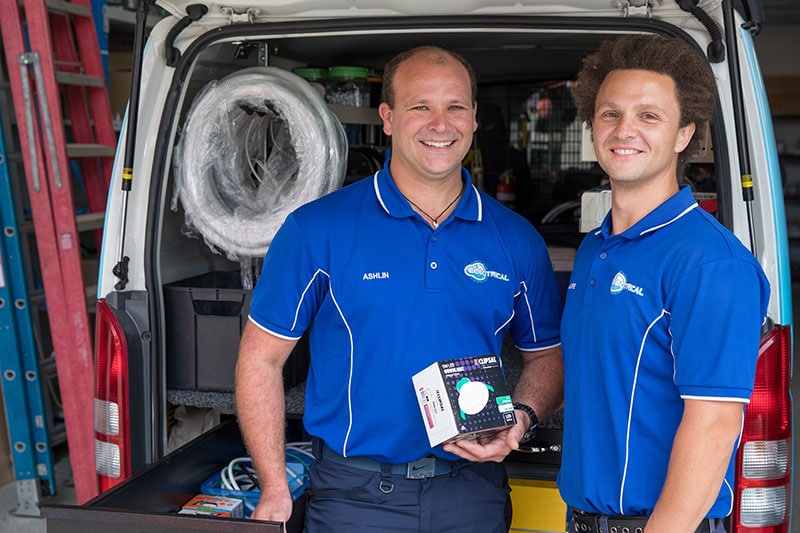 Building a new office or installing some security cameras and emergency lighting? North Lakes & Surrounds Electrical have a team of Burpengary electricians ready to lend a hand to all commercial businesses in the area. As a business ourselves, we understand that running a business can be stressful, which can be made even more taxing when something goes wrong with the electricity. At North Lakes & Surrounds Electrical, we have commercial electricians in Burpengary servicing the hospitality and retail outlets, warehouses, schools, and government clients. 
Our commercial electrical services include, but are not limited to: 
Office/shop fit-outs

Office/shop refurbishments

Safety switches

Surge protection

Security and emergency lighting

Data and communication cabling

Fault finding and repairs

Test and tagging of equipment and appliances
Our after-hours emergency electrical services are also available to ensure the least disruption to your business. 
Day or night, commercial or residential, our team of qualified electricians in Burpengary are here to offer electrical solutions for all. All holding valid licenses issued by the Queensland Government, fully insured and offering a 12-month workmanship guarantee, our Burpengary electricians will visit your property after hours for the following emergency electrician services: 
Power Outages

Loss of Hot Water

Safety Switch Issues

Electrical Faults

Flooding and Storm Damage

Switchboard Issues
If you have an electrical emergency that poses a great risk to the safety of yourself or those around you, call us immediately and we will guide through the necessary precautions until our team arrives.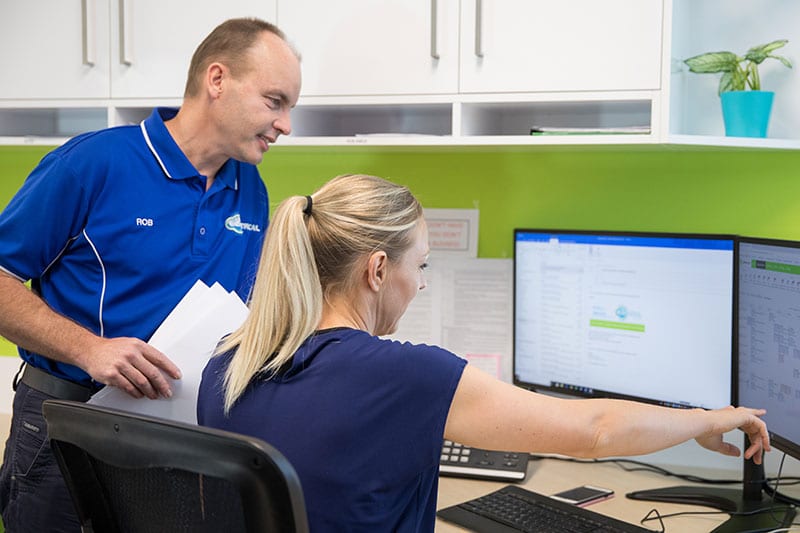 Reasons to Call Us
What can you expect from North Lakes & Surrounds Electrical?

Safety
We invest in your safety and ours.

Insured
We cover all the bases to protect your investment.

On Time
Every time!
Available 24/7

Customer Service
Quality service and excellent communication. 

Clean Workspace
We do the work and leave it as we found it.
Qualified Residential & Commercial Electricians
Servicing Burpengary & All Moreton Bay Region
When you need electrical services, choose your local Burpengary Electrician. We service all of Moreton Bay area. This means Burpengary has been part of our local service area since 2004. See our Electrical Services page to see what we can help you with.
Free Electrical Safety Check For Residential Bookings
All of our clients qualify for a free electrical safety check. Ask our friendly staff about this service. We will call you to arrange your local Burpengary Electrician promptly. Book your safety check with your next callout to ensure that your electrical switchboard is compliant and up-to-date with current electrical standards. We will help you keep your family safe. Find out more…
Contact us
When you notice there's a problem with your electricity, don't ignore it. Give our Master Electricians a call, we may even be able to give you advice over the phone before coming out to your property! We aim to arrive at your property within a 2-hour timeframe, 24 hours a day, seven days a week. 
Specialising in after hours, emergency electrical services in Burpengary, our team can assist in small residential homes, high rise buildings and large commercial business facilities. We can help with data and communications cabling, office fit-outs, installation of a range of equipment, water, and solar systems, plus safety features. 
Call us on (07) 3053 3118 at any time to book an emergency electrician.