Local | Reliable | Professional
Your Local Moreton Bay Electricians

Commercial Surge Protection Installation
Electrical devices are sensitive and when a surge is triggered, there will be an electrical failure. Power surges are quite common too and may cause irreparable damage. With a surge protector installed, you can help protect your electrical devices and save thousands on repairs or replacements.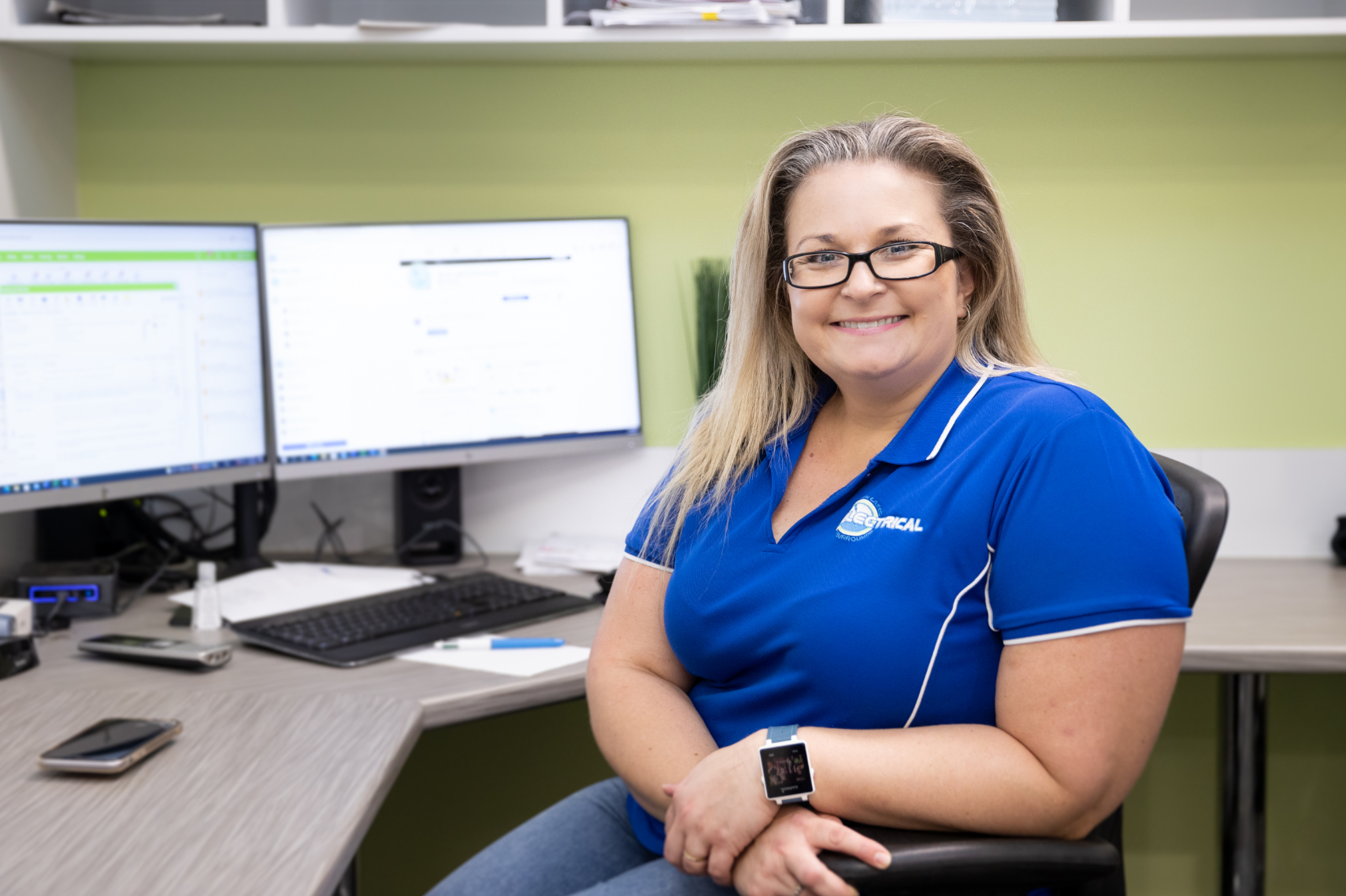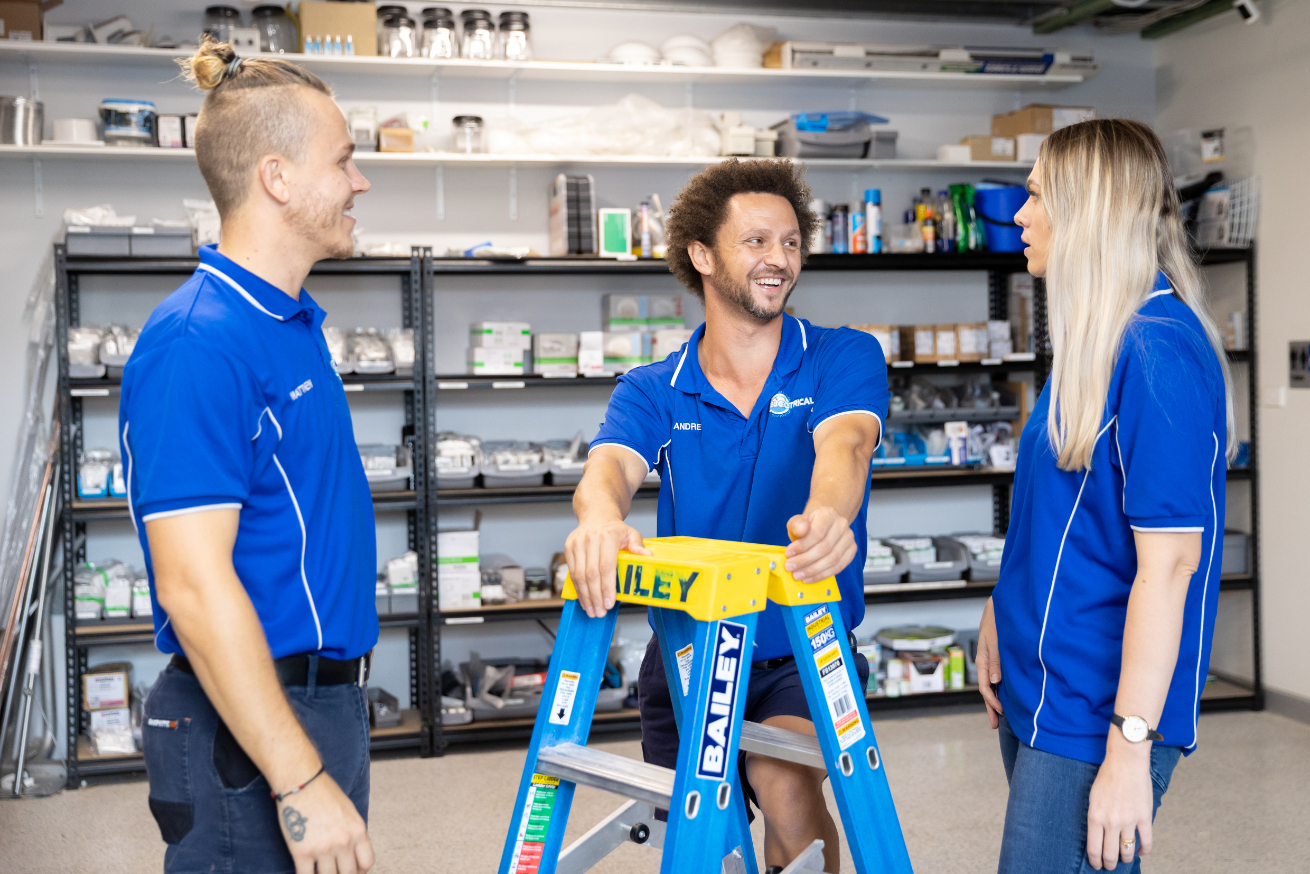 A power surge is a spike in the electrical current. They happen quickly and sometimes out of nowhere, but they can cause extensive and permanent damage to your electronics, appliances, and outlets. The intensity of the surge depends on the causing factor, however, they are not usually dangerous but have been known to cause fires.
The most common causes for power surges are:
Power Outages: When the electricity comes rushing back into all your lights and appliances at once after a power outage, this can cause a surge. To help protect your electronics, we recommend switching off lights and unplugging everything that you can. 
Lightning Strikes: If you think about the fact that a lightning strike is just a huge bolt of electric discharge, you'd likely be unsurprised to learn that one hitting close to you can lead to a surge of power. It's recommended that you reduce your use of electronics during a lightning storm. It's also important to note there are two different types of surges you may encounter from a lightning strike. The first is a direct strict that hits your home or business. With a surge protector installed, the lightning is deflected into the ground. An indirect strike, on the other hand, might hit an object close by. These strikes will travel down any cables until it hits the ground, so you must be cautious of anything you touch. 
Overloaded Outlets: each home or business has a certain amount of electricity it can safely produce, if you overload your circuit, you may cause a surge which can lead to fires. 
Damaged Wiring: While damaged wiring often comes from older properties where erosion is more likely, this doesn't mean modern properties are safe from this type of damage. Any damaged wires can experience surges since they do not have a proper flow which can then get extremely hot and cause a fire. Do not touch a damaged wire as it could cause electrocution. Instead, call our team at North Lakes & Surrounds Electrical today on (07) 3053 3118.
In our stormy climate in Brisbane (particularly during summer), power surges can be quite common. Some are unavoidable but there are certain things you can do to lessen the possibility of one occurring, including: 
Have an electrical inspection performed 

Use surge protection 

Use energy efficient appliances

Unplug electrical devices during a storm
What is a surge protector and how do I get one installed?
Power surges can damage and destroy your electrical, electronic and computerised equipment costing businesses thousands of dollars in costly equipment and infrastructure repairs and replacements. Computers, security systems, telephone and data systems and more can be at risk. However, a simple little device called a surge protection device (SPD) can protect electronics from power surges by blocking excess voltage before it reaches your electronics.
The electrical devices you use in your home or office are not cheap. From air conditioners to ovens and refrigerators, a power surge can end up costing you a fortune in electrical repairs or item replacement if you don't have the right protection. Installing a surge protector could help extend the lifespan of your electronics and any appliance that requires constant power such as computers, printers, televisions, and refrigerators should all use surge protectors. In fact, any device that you don't want to lose in the event of a power surge or that which would be expensive to replace should be protected.
Besides protecting your expensive electrical appliances, surge protectors are a cost-effective solution to help prevent fires and can almost instantly shut off electricity to the affected area during a power surge.
Book a free on-site consultation
Power surges happen out of nowhere and can cause extensive damage to electrical appliances and devices. Replacing these items can be quite costly, especially when you have an affordable solution for surge protection devices.
For more information, call our team at North Lakes & Surrounds Electrical today on (07) 3053 3118. We can provide a no-obligation, free quote. 
Open 24 hours a day, 7 days a week to ensure you get an electrician when you need one most, we also offer over the phone advice and free electrical safety checks. All our electricians are experienced and fully insured, making them perfect for surge protection advice and installation.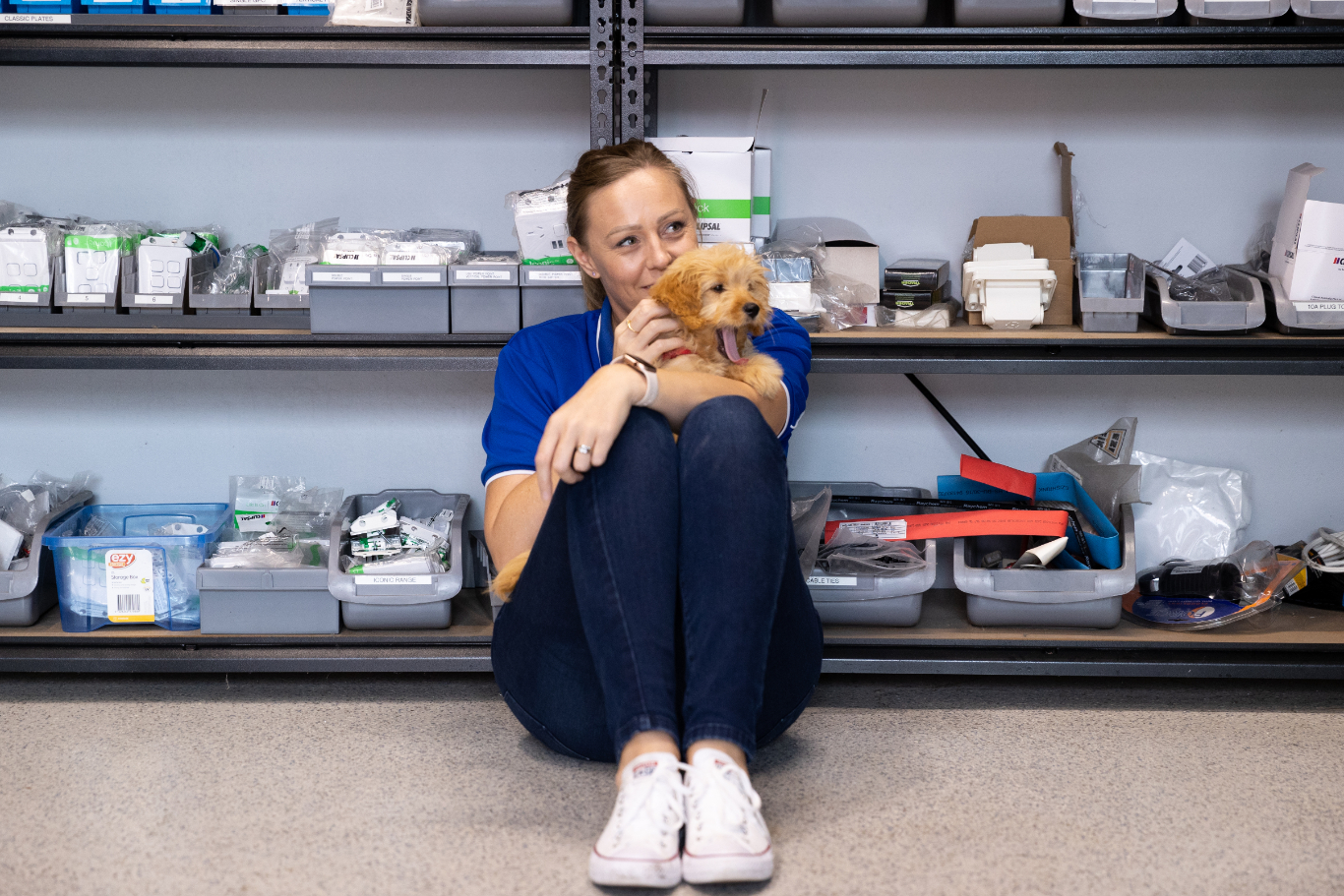 Here's what some of our clients have said...
Very cheerful service. Quick and friendly
Robert and his team did amazing job
As always amazing service. Thank you for fixing the lights. Much appreciated.
Jared Morgan (jaredmorgs)
2021-09-27
I had the team visit my place to install power into my garage and fix up other niggling issues discovered after taking ownership. I was very impressed with the way they installed power into the garage. The downlight solution they put into the kitchen was neat and tidy and made the kitchen feel more open. Fitment of Clipsal iconic light switches and power points have really modernized the look at the house and are a great addition.
Michael Saccasan
2021-09-05
North Lakes & Surrounds Electrical are always on time and very professional. We have used them several times, most recently for installing outside power points on a separate fuse. Also they installed our ceiling fans with lights, bathroom 3 in 1s and changed power points. Also they supplied and installed a range hood in our kitchen. They always clean up before they leave and overall we are more than satisfied with their work they perform and the reasonable rates they charge. We would never use anyone else and would not hesitate at all to recommend then to anyone.
Anthony Ronchese
2021-08-23
We've had the team do a couple of jobs for us now. On both occasions they friendly, professional and very informative. We'll definitely use them again for any future jobs.
This is the second time we have used this company and like before the team have down an excellent job. Will be using them again for the next step very soon.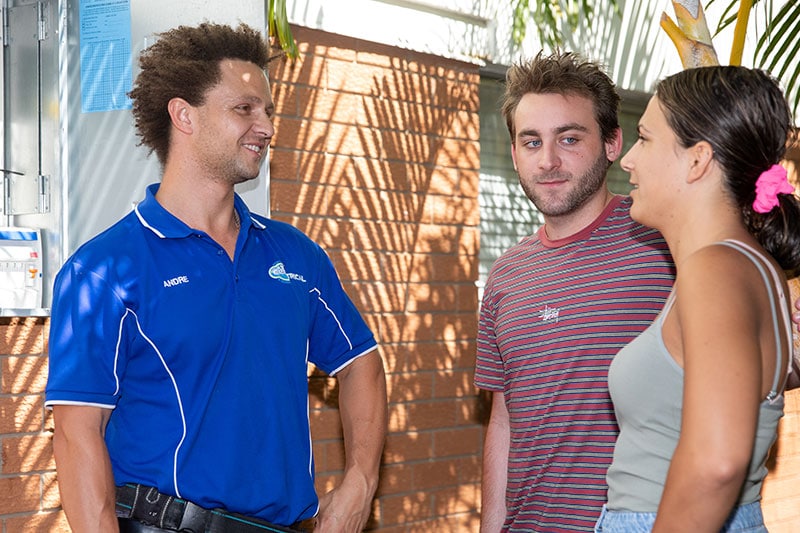 Free Electrical Safety Check 
This safety check determines the level of electrical safety within your home. If any of these do not meet the current standards as set out by the Queensland Government, we will provide a quote to resolve this breach. Before we administer any work on your property though, we will carry out a free electrical safety check that includes: 
Inspection of lights/switches

Inspection of power points/power outlets

Inspection and testing of smoke alarms/smoke detectors

Visual inspection of the switch board/electrical sub board

Visual inspection of the wiring of your home and switch board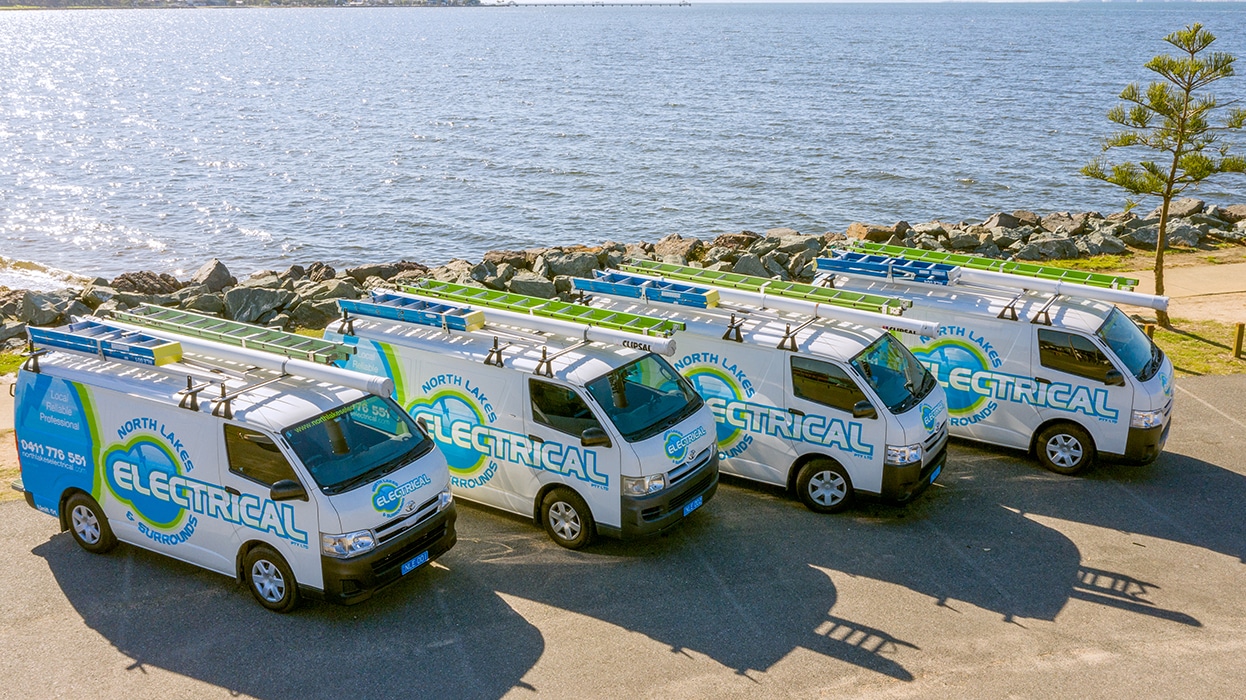 Safety
We invest in your safety and ours.

Insured
We cover all the bases to protect your investment.

On Time
We pride ourselves on being prompt.

Customer Service
Quality service and excellent communication. 

Clean Workspace
We do the work and leave it as we found it.