Your Local Dakabin Electrician
Servicing Dakabin & All of Moreton Bay Region Since 2004

Dakabin Electrical Services
North Lakes & Surrounds Electrical is a trusted family-owned and operated business that has been servicing North Lakes and surrounding areas since 2004. However, our journey in the electrical industry began much earlier.
With years of experience under our belt, we take immense pride in the growth of our business and the expertise we bring to every project. As a family-owned company, we understand the value of personal connections and the importance of treating our clients like family. Our team of dedicated electricians is committed to delivering high-quality residential and commercial services while maintaining the highest standards of professionalism and reliability.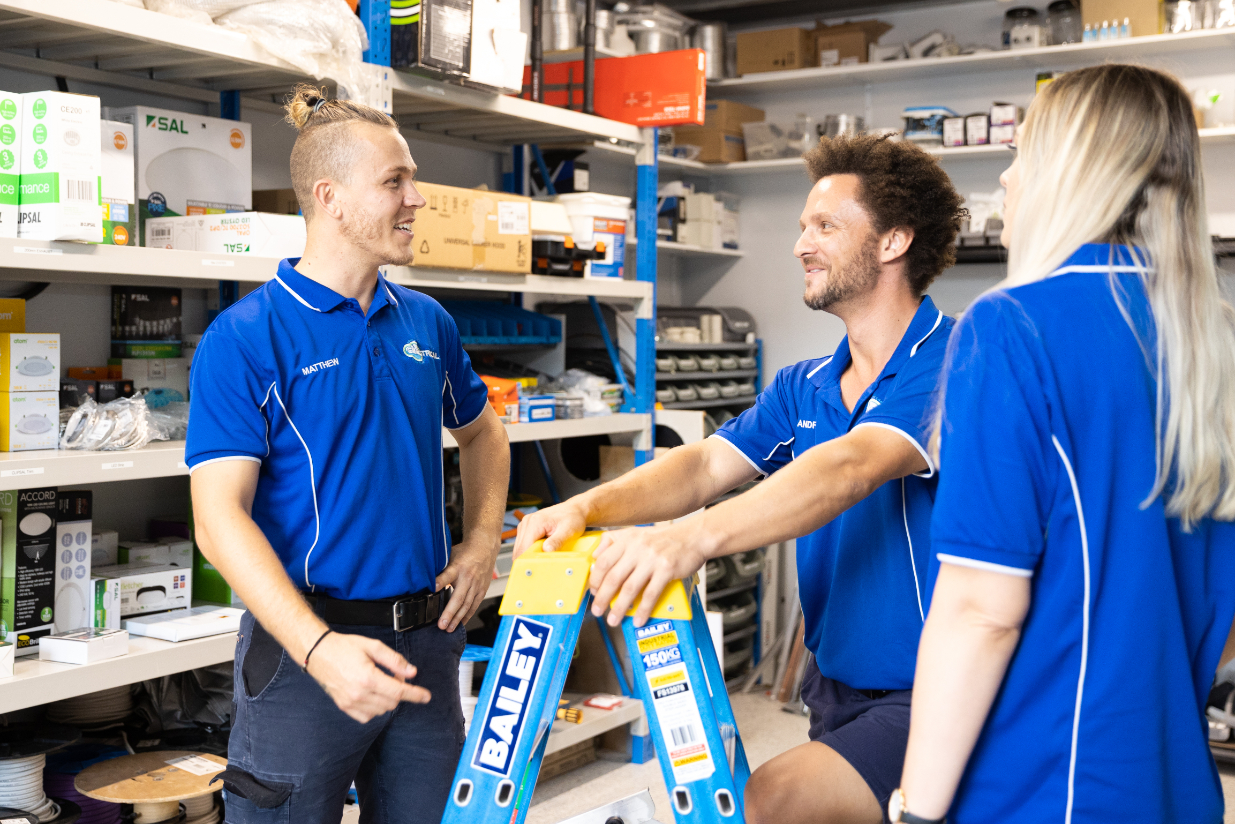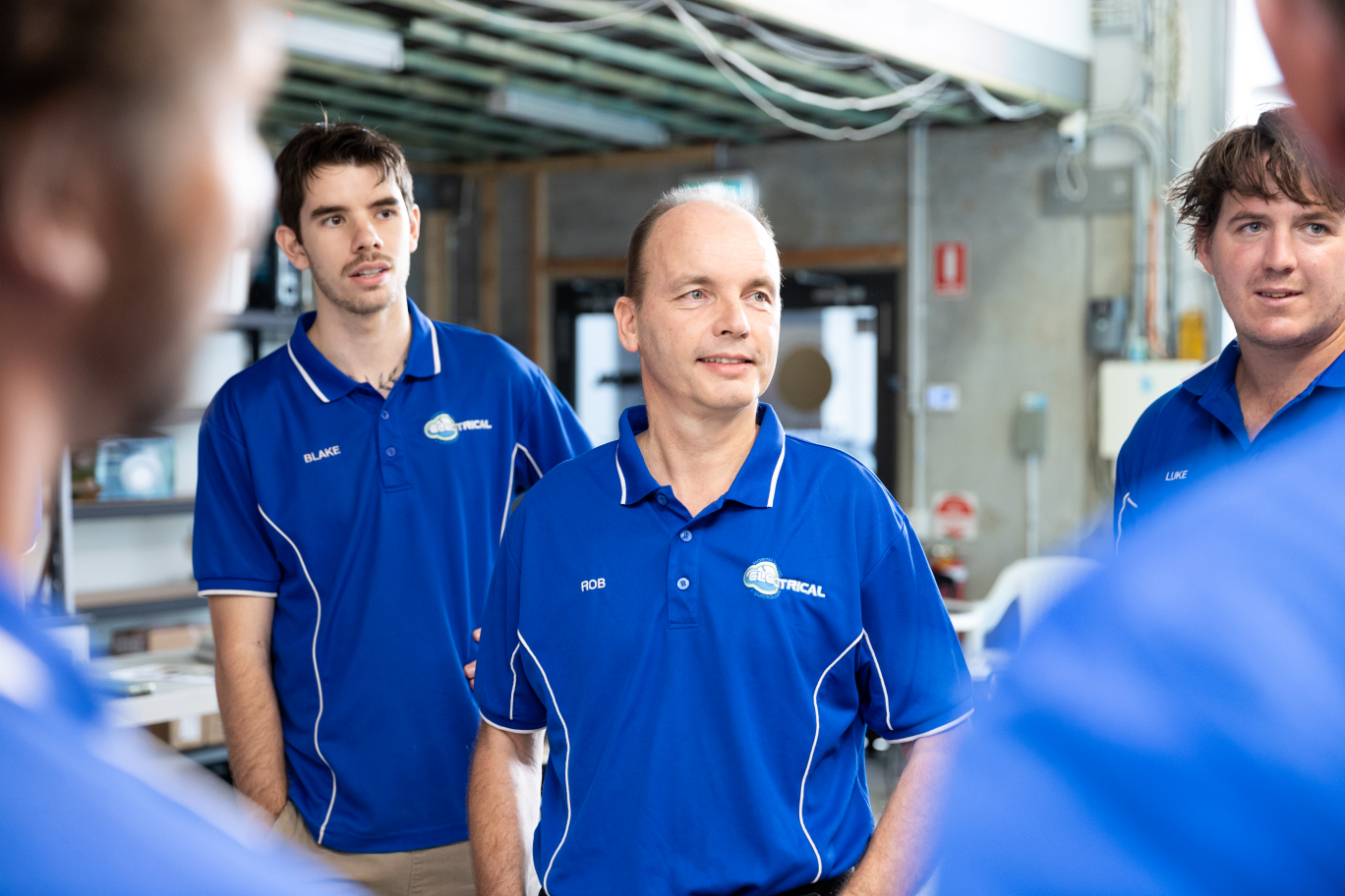 Dakabin Residential Electricians
When it comes to electrical work, safety should never be compromised. At North Lakes & Surrounds Electrical, we prioritise the well-being of our customers and their properties.
While it may seem tempting to tackle simple electrical tasks like installing a powerpoint or a ceiling fan on your own, it's crucial to understand the potential dangers and legal implications involved. Repairing electrical appliances and switches without proper knowledge and certification is both hazardous and illegal often resulting in insurance companies not covering the claims. 
With over 20 years of experience in the electrical industry, our Dakabin electricians are equipped to handle a wide range of electrical services.
Whether it's a small repair, routine maintenance, or a significant installation project, we've got you covered. Some of our key services include:
Power points

Lighting solutions

Ceiling fan installations

Oven and cooktop repairs

Smoke alarm installations and maintenance

Spa and pool power setups

Switchboard upgrades

TV points and antennas installations

Hot water repairs

Insurance work

Home office fit-outs

Telephone and data point installations

Emergency lighting setups
With our diverse expertise and commitment to excellence, we ensure that every task is carried out efficiently, effectively, and with the utmost attention to detail.
Dakabin Commercial Electricians
North Lakes & Surrounds Electrical is your go-to team of fast, reliable, and affordable commercial electricians in Dakabin. Business owners can have peace of mind knowing that electrical faults, repairs, maintenance, or installations will not adversely affect their operations when our team is on call and readily available within two hours.
With over 20 years of experience as commercial electrical contractors, we understand the unique demands of commercial jobs compared to domestic work. This knowledge allows us to provide tailored solutions that address your needs and concerns while considering safety and commercial cost pressures, ensuring minimal disruptions to your business's day-to-day operations.
Our commercial electrician services in Dakabin include:
Office/Shop Fit Outs: Whether you are setting up a new office or shop or giving your existing space a makeover, our skilled electricians will handle all electrical fit-out requirements with precision and efficiency.

Office/Shop Refurbishments: If your office or shop needs an upgrade or renovation, we are equipped to provide electrical solutions that align with your refurbishment plans.

Safety Switches: Ensuring the safety of your employees and customers is paramount. Our team can install and maintain safety switches to protect against electrical hazards.

Surge Protection: Guard your valuable electronic equipment and appliances from power surges with our surge protection solutions.

Security and Emergency Lighting: Keep your premises safe and secure with our expertly installed security and emergency lighting systems.

Data and Communication Cabling: In today's digital age, reliable data and communication cabling are essential for businesses. We provide professional cabling services to keep your operations running smoothly.

Fault Finding and Repairs: Electrical issues can arise unexpectedly, disrupting your business operations. Our electricians are skilled at quickly identifying faults and providing efficient repairs.

Test and Tagging of Equipment and Appliances: To maintain a safe working environment, regular testing and tagging of electrical equipment and appliances are essential. Our team can handle this crucial task for you.
Keep your business running smoothly and safely with our reliable commercial electrician services in Chermside. Don't wait for electrical issues to disrupt your operations; contact us today on (07) 3053 3118 and let us handle all your commercial electrical needs.
With your safety at the forefront of our minds, our team can also attend your property after hours for emergency situations.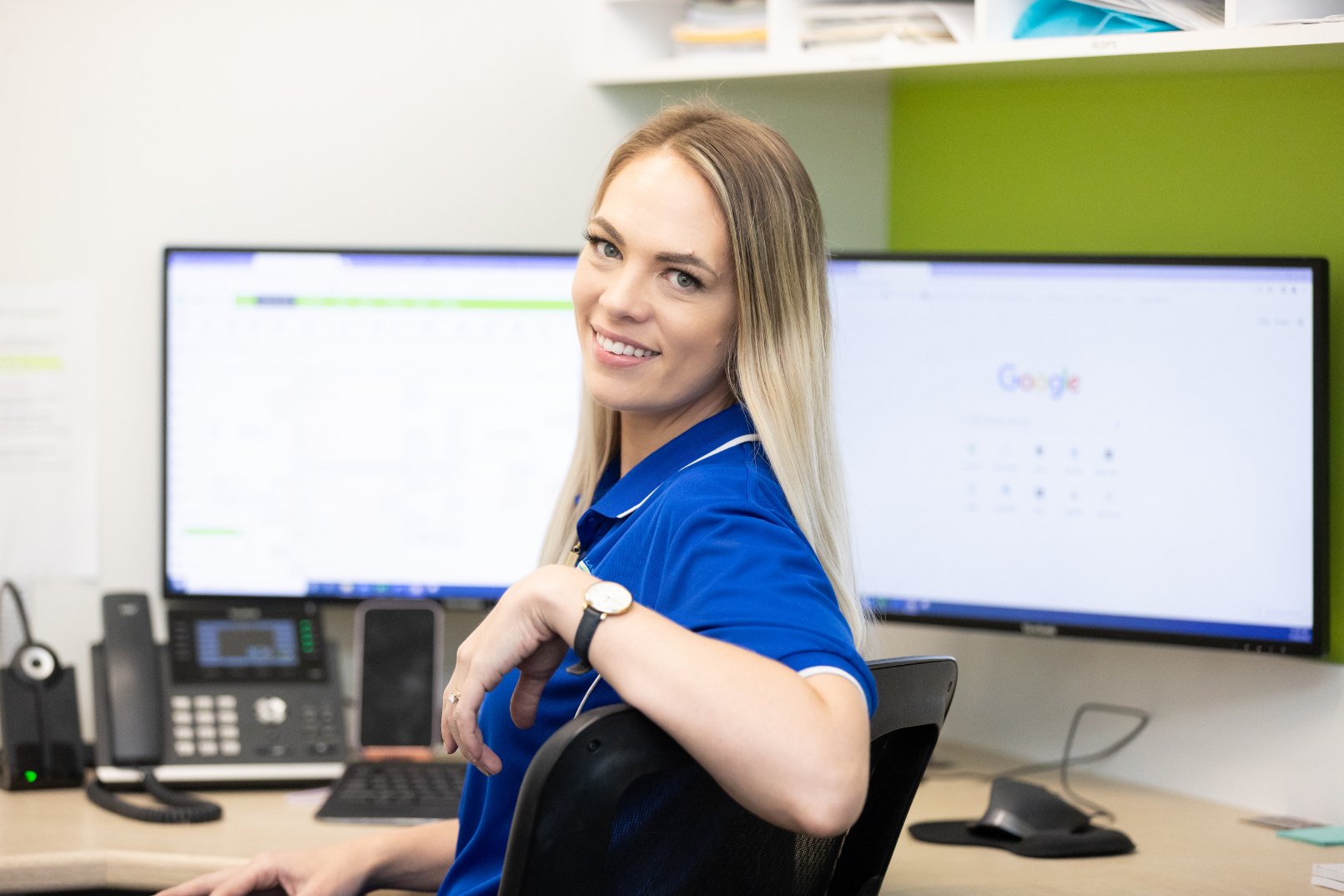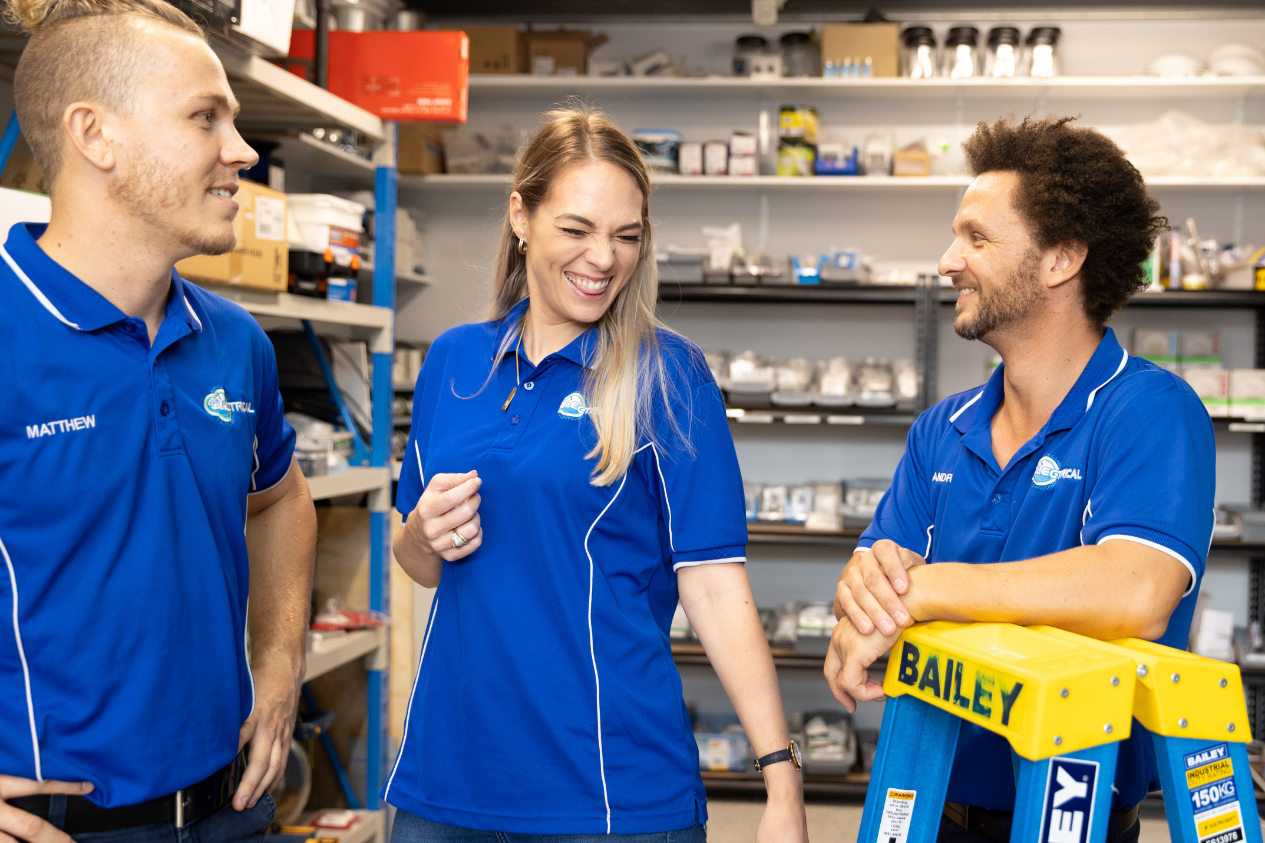 Your Trusted Dakabin Electricians
At North Lakes & Surrounds Electrical, we are confident in the quality of our workmanship and the products we use. To ensure your safety and satisfaction, any electrical work carried out by our Dakabin Electricians is backed by a solid 12-month warranty. We believe that our commitment to excellence doesn't end with the completion of a project; it extends to providing you with lasting peace of mind.
In the unlikely event that you encounter any issues with the work we've performed, our Master Electricians are more than happy to promptly return to your property to address the matter. Your safety and the reliability of our installations are of utmost importance to us, and we stand by our service with unwavering confidence.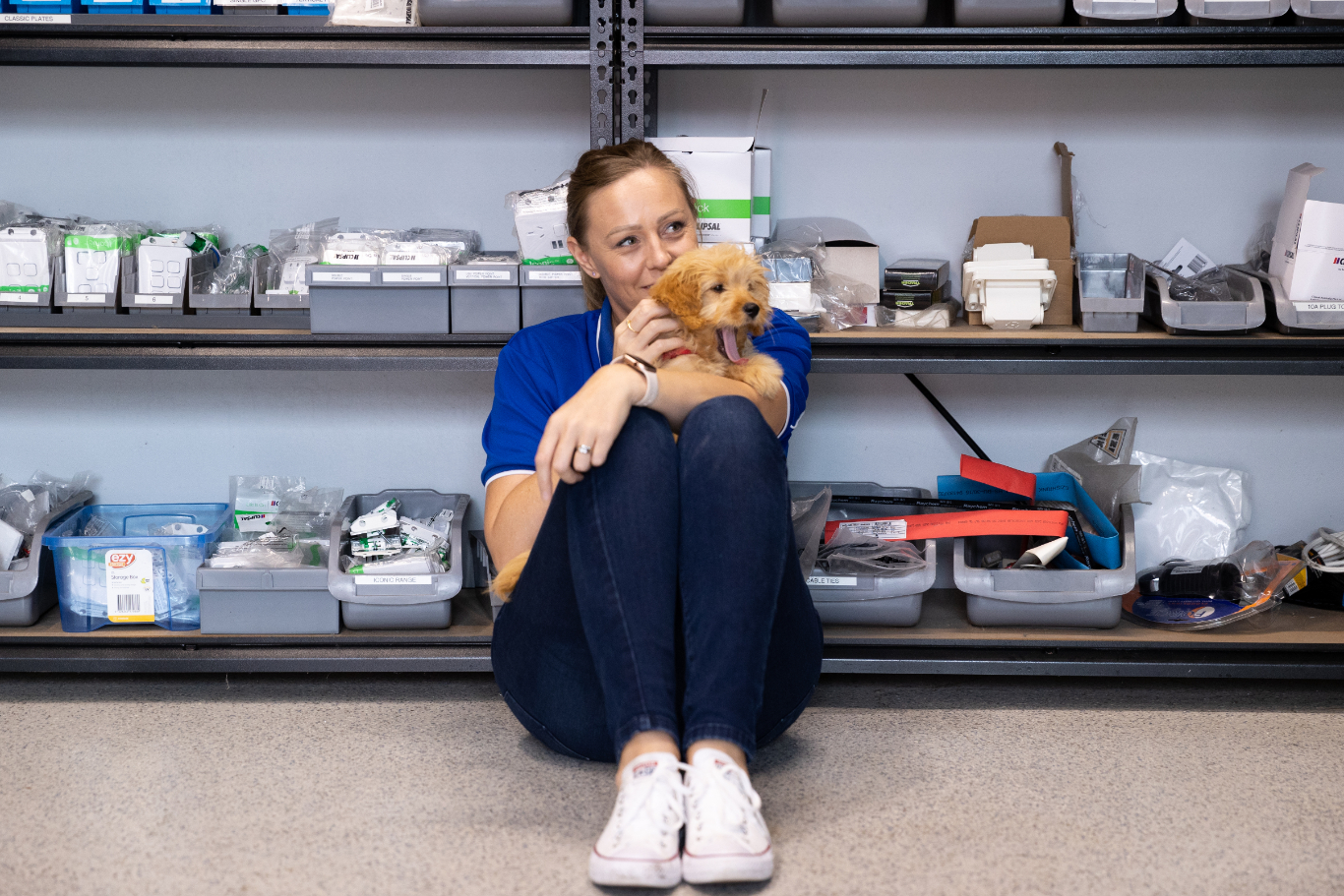 Additionally, we offer a free electrical safety check to all clients that includes the following:
Inspection of lights/switches

Inspection of power points/power outlets

Inspection and testing of smoke alarms/smoke detectors

Visual inspection of the switch board/electrical sub board

Visual inspection of the wiring of your home and switch board
This will ensure the continued safety of your home and property. If any of these don't meet the current standards as set out by the Queensland Government, we will provide a quote to resolve this breach.
Contact Your Local Dakabin Electrician
For all your electrical needs in Dakabin and beyond, North Lakes & Surrounds Electrical is here to lend a helping hand. Whether you need a comprehensive quote for a project or simply require an electrician's visit to your property, our team is ready to assist you.
Don't compromise on quality and reliability when it comes to electrical services. Book your appointment with one of our expert Dakabin electricians today. You can reach us by calling (07) 3053 3118.
Reasons to Call Us
What can you expect from North Lakes & Surrounds Electrical?

Safety
We invest in your safety and ours.

Insured
We cover all the bases to protect your investment.

On Time
Every time!
Available 24/7

Customer Service
Quality service and excellent communication. 

Clean Workspace
We do the work and leave it as we found it.
Qualified Residential & Commercial Electricians
Servicing Dakabin & All Moreton Bay Region
When you need electrical services, choose your local Dakabin Electrician. We service all of Moreton Bay area. This means Mango Hill has been part of our local service area since 2004. See our Electrical Services page to see what we can help you with.
Free Electrical Safety Check For Residential Bookings
All of our clients qualify for a free electrical safety check. Ask our friendly staff about this service. We will call you to arrange your local Dakabin Electrician promptly. Book your safety check with your next callout to ensure that your electrical switchboard is compliant and up-to-date with current electrical standards. We will help you keep your family safe. Find out more…
Very cheerful service. Quick and friendly
Robert and his team did amazing job
As always amazing service. Thank you for fixing the lights. Much appreciated.
Jared Morgan (jaredmorgs)
2021-09-27
I had the team visit my place to install power into my garage and fix up other niggling issues discovered after taking ownership. I was very impressed with the way they installed power into the garage. The downlight solution they put into the kitchen was neat and tidy and made the kitchen feel more open. Fitment of Clipsal iconic light switches and power points have really modernized the look at the house and are a great addition.
Michael Saccasan
2021-09-05
North Lakes & Surrounds Electrical are always on time and very professional. We have used them several times, most recently for installing outside power points on a separate fuse. Also they installed our ceiling fans with lights, bathroom 3 in 1s and changed power points. Also they supplied and installed a range hood in our kitchen. They always clean up before they leave and overall we are more than satisfied with their work they perform and the reasonable rates they charge. We would never use anyone else and would not hesitate at all to recommend then to anyone.
Anthony Ronchese
2021-08-23
We've had the team do a couple of jobs for us now. On both occasions they friendly, professional and very informative. We'll definitely use them again for any future jobs.
This is the second time we have used this company and like before the team have down an excellent job. Will be using them again for the next step very soon.