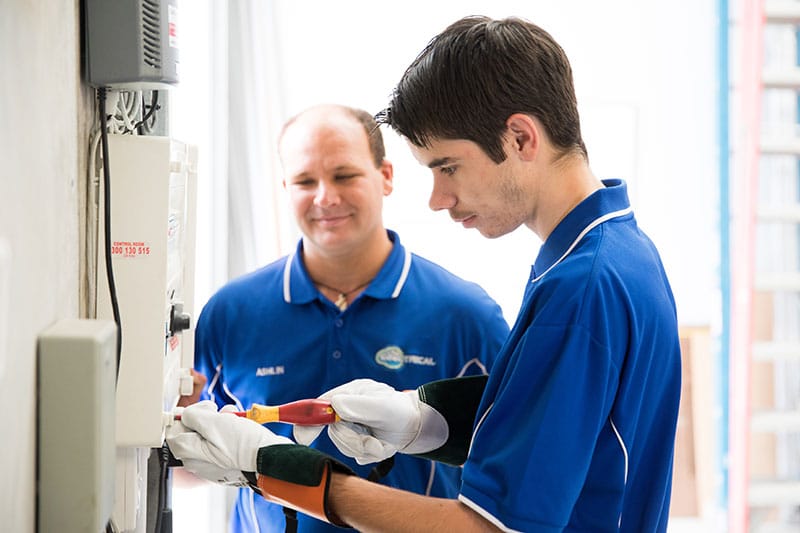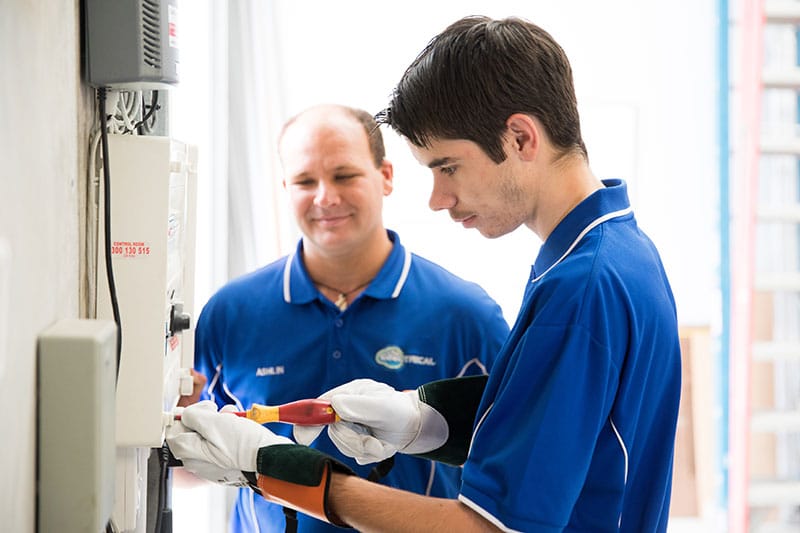 Free Electrical Safety Check
Free with Every Residential Callout
Book Now
Have you just purchased a new home and moved into an old one? Or has it just been a while since your home has been checked for electrical faults or hazards?
Put your mind at ease and ensure your family's safety by asking us about our Free Safety Check. We offer a free electrical safety check with every residential callout. So don't forget to ask us about when we come around next to check your smoke alarms, switch boards, and power outlets for potential hazards, or necessary safety upgrades.
Is Your Home Safe?
The 2016 Census recorded 1.6 million residential homes in Queensland alone. Some dating back 50-70 years or more. We have helped a lot of homeowners and real estate property managers have peace of mind by performing a quick electrical safety check to illuminate any safety concerns that need to be addressed.
Our Promise
Our dedication to electrical safety is paramount. It is our promise to provide tis service with . evry callout. Ask us to perform an inspection of the property on our next callout. For every residential callout If we don't offer the free electrical safety check before completing services then we will offer you a discount on services provided!
Free Electrical Safety Check
For all our residential customers we are providing a free electrical safety check when you call us out. If you are looking at any electrical repairs, maintenance or upgrades in the next couple of weeks, give us a call or book online below - make sure you select the Free Electrical Safety Check option.
Reasons to Call Us
What can you expect from North Lakes & Surrounds Electrical?

Safety
We invest in your safety and ours.

Insured
We cover all the bases to protect your investment.

On Time
Every time!
Available 24/7

Customer Service
Quality service and excellent communication. 

Clean Workspace
We do the work and leave it as we found it.
Here's what some of our clients have said...
From the initial consultation re our lighting/electrical project needs, the sourcing of products, to the completion of the work carried out, the team at North Lakes & Surrounds Electrical provided exceptional and attentive personalised service and quality workmanship. The team were happy to spend the time to ascertain our needs (and adapt to any decision changes during the project). They took time to genuinely explain the work and answer/respond to any questions we had during the project. The team also identified some minor electrical related matters we had not identified and happily rectified these for us in the job. Our overall experience was great and it is clear that this is one business who genuinely prioritise client needs and aim to deliver exceptional outcomes for clients. We are so lucky to have this as one of our local businesses. We sincerely thank the team at North Lakes & Surrounds Electrical, for making our experience positive. We highly recommend this business for your electrical project/needs.

Very professional and prompt service. They even sent us a notification their electrician was on his way!
Job was done and they even cleaned up after themselves. I didn't know sparkies knew how to use a broom until now! Seriously though, these guys were great to deal with. I thoroughly recommend....

Thanks for the great service and professionalism Robert, your staff including the office ladies and Steve and his apprentice who carried out the work very obliging people, very hard to find good old fashioned customer service in a world in such a hurry. Once again thanks very much, if I need help with electrical work your magnetic business card is on the fridge.
Regards,
Kel & Kim

Thank you North Lakes & Surrounds Electrical!! Rob and his team are always fantastic to deal with, faultless service, always great communication, and always on time !
Absolutely love the text app that lets me know exactly when you are arriving and from what location.
Recently had our new air conditioner unit installed, They have also done all our fans, upgraded power points and shed lights.
Thanks again for a top service !