Local | Reliable | Professional
Your Local Moreton Bay Electricians

Electrical Safety Switches | Property Management
In Queensland, safety switches are mandatory on power circuits in new homes, rentals and older homes as they're sold. For property managers, this may mean you're investing in upgrades quite often (specifically if you are managing multiple properties) and at North Lakes & Surrounds Electrical, we can help you cover all bases. We usually recommend a safety switch for each circuit, however, depending on how big the property is, you may need more. For more information and to ensure your property is electrically safe, get in touch with us today on (07) 3053 3118.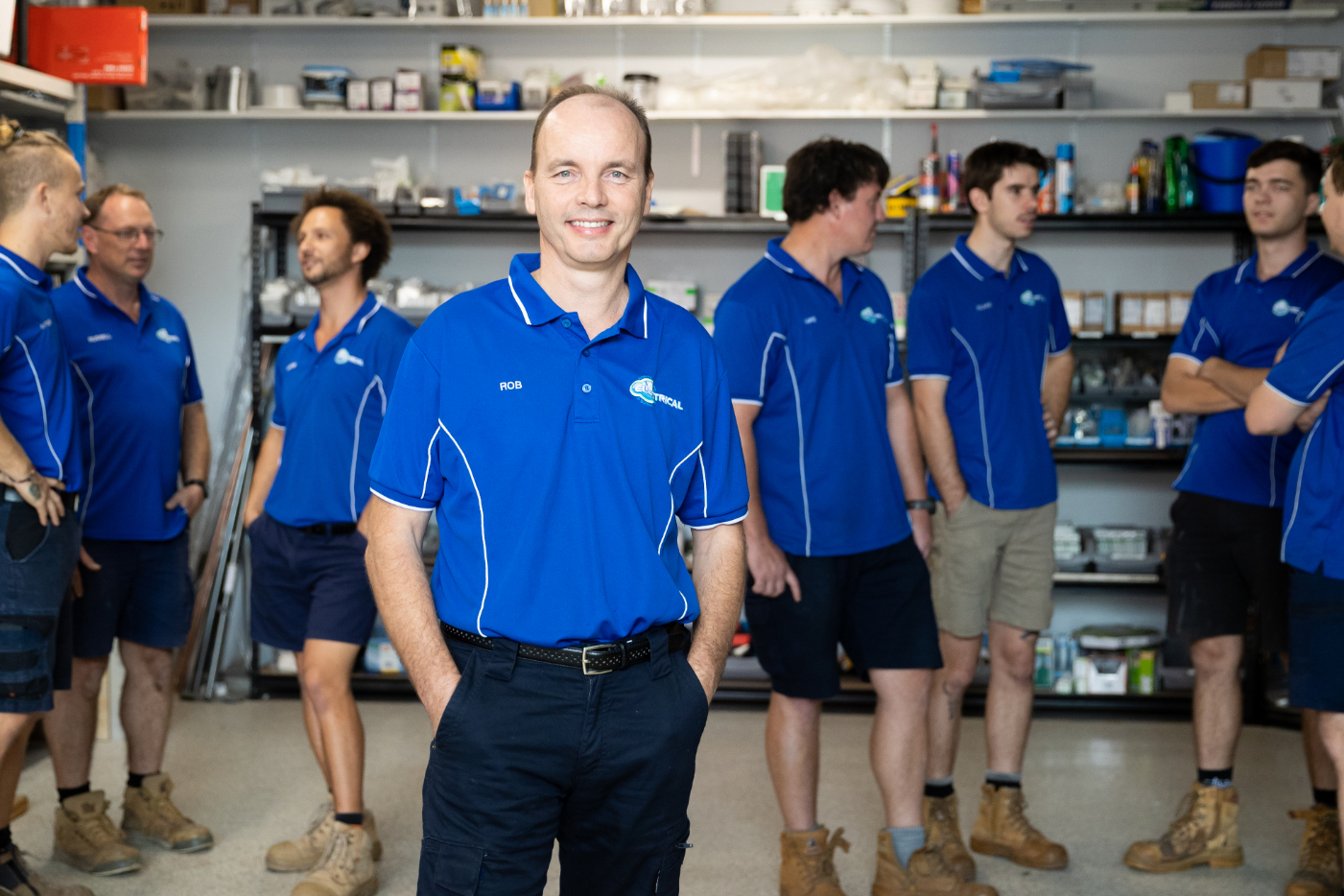 What is a safety switch?
Safety switches, otherwise known as a residual current device (RCD), is a little device in your electrical box that safeguards against electrical shocks. They monitor the flow of electricity through a circuit and detect imbalances in the live and neutral wires which can occur when the current is travelling through something else (like a person) potentially causing an electric shock. They shut off the electricity supply in 0.03 seconds when a current leakage is detected which is faster than a single heartbeat!
If you have a tenant that is having issues with a safety switch tripping, there are a few things you or they can do before calling out an electrician. To test your own safety switch is a very simple process – all it requires is to push the button marked 'T' or 'test'. If the safety switch flicks off and cuts the power to the intended circuits, it is working correctly. If it doesn't turn off the power, contact our team immediately as there is likely a fault. After testing, turn the safety switch back on. 
Reasons for a safety switch constantly tripping include a temporary electrical fault, rain damage caused by heavy falls or storms triggering RCD sensors, damaged wiring that has worn out over time, nuisance tripping from too many appliances running at once or a faulty safety switch. Some of these can resolve on their own or are a simple fix, however, if it is a common occurrence, we recommend getting in touch with our team of professional electricians at North Lakes & Surrounds Electrical on (07) 3053 3118.
What's the difference between a safety switch and circuit breaker?
Circuit breakers are also designed to quickly cut power but they are more intended for instance where there is a high current fault or overload that may cause a hazard such as a fire. Safety switches shut off the electrical supply when it detects a leakage to earth. You can think of them as the one that protects wiring and appliances (circuit breaker) and one that protects people (safety switch). You can tell the difference by the 'T' or 'test' button on the front face of a safety switch. If they do not have this, they are likely to be circuit breakers.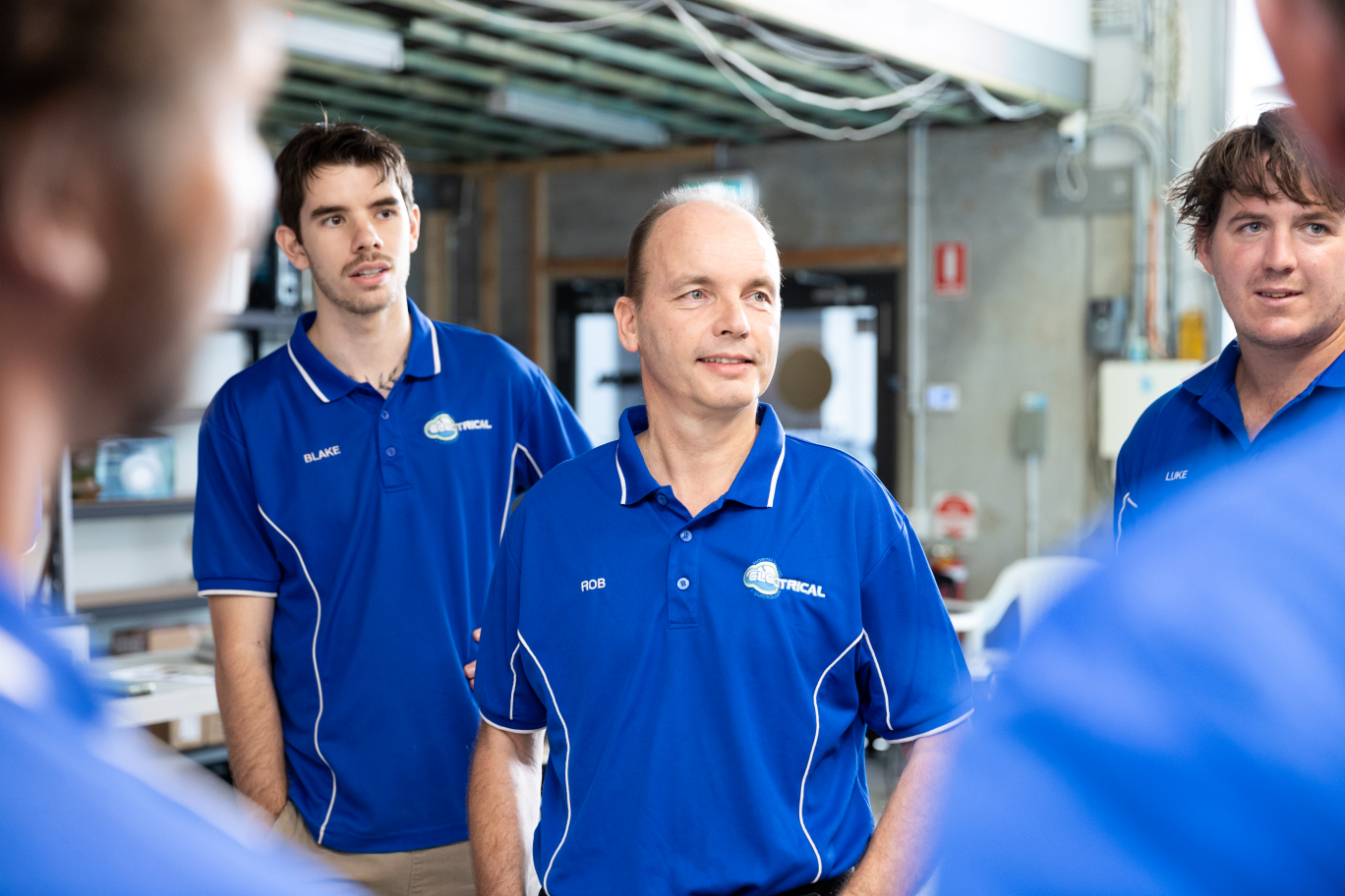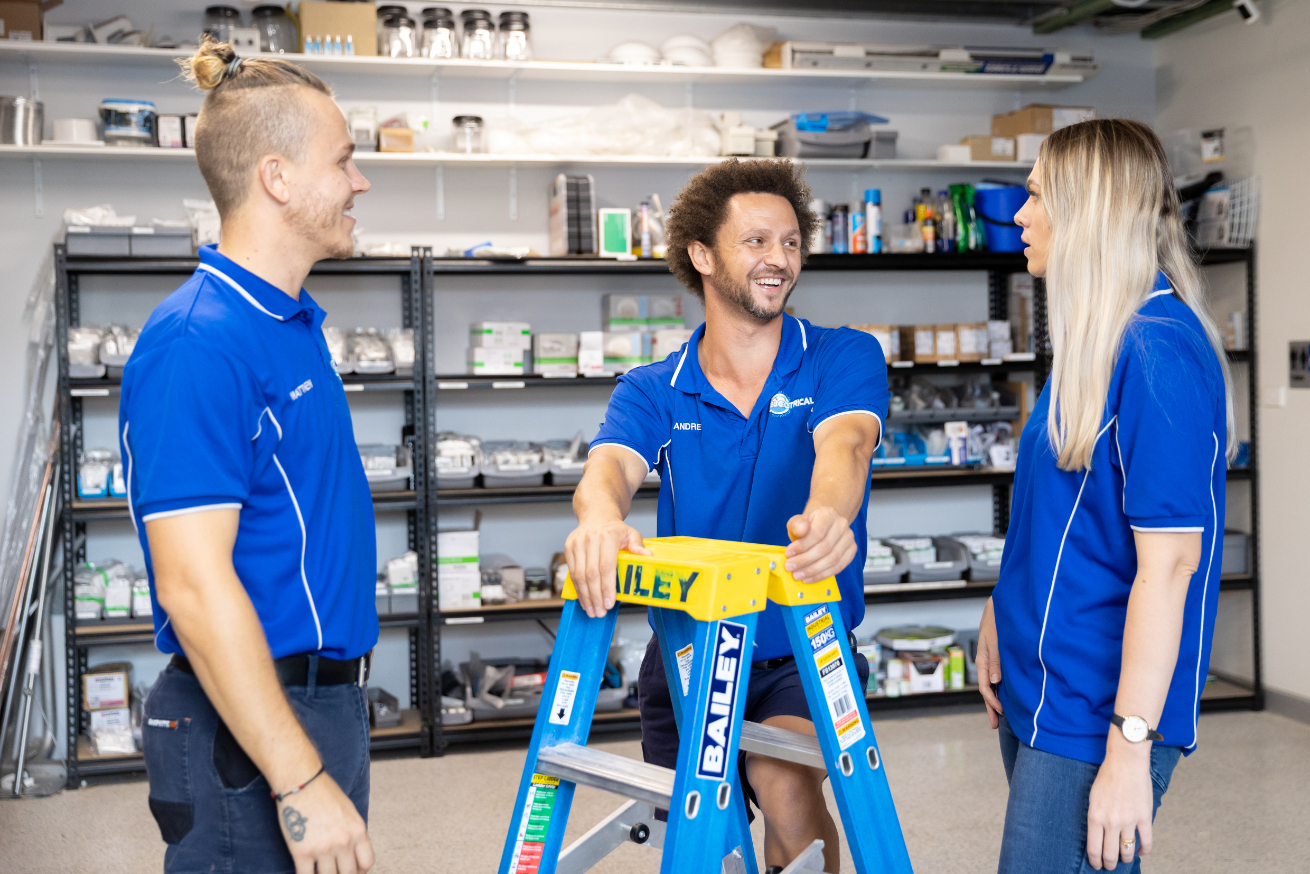 Safety switch laws for investment properties
The Queensland Government has several rules and regulations regarding the fitment of safety switches in homes. Find the relevant one to you below: 
All new homes built or extended after 1992 but before 2000:
Safety switches have been compulsory on all new homes in Queensland since 1992. Safety switches must also be fitted to all power point circuits when a new electrical installation occurs, such as a general power outlet (GPO).
All new homes built or extended after 2000:
Safety switches have been compulsory on all power point and lighting circuits for new Queensland homes built since 2000, following the change in Wiring Rules. Homes which have had the electrical installation extended to include additional lighting and power point circuits are required to have safety switch protection on both lighting and power point circuits.
Buying a property:
If you buy a property without a safety switch, you must install a safety switch for the power point circuits within three months of a property transfer. This applies to any transfer of domestic premises.
Selling a property:
If you sell a property, you first establish if a safety switch is installed for power point circuits, which must be declared on the standard sales contract and Form 24 Property Transfer.
Renting a home:
A landlord renting out a home must ensure a safety switch has been installed for the power points within six months of the tenancy agreement, if there is not a safety switch already present.
Here's what some of our clients have said...
Very cheerful service. Quick and friendly
Robert and his team did amazing job
As always amazing service. Thank you for fixing the lights. Much appreciated.
Jared Morgan (jaredmorgs)
2021-09-27
I had the team visit my place to install power into my garage and fix up other niggling issues discovered after taking ownership. I was very impressed with the way they installed power into the garage. The downlight solution they put into the kitchen was neat and tidy and made the kitchen feel more open. Fitment of Clipsal iconic light switches and power points have really modernized the look at the house and are a great addition.
Michael Saccasan
2021-09-05
North Lakes & Surrounds Electrical are always on time and very professional. We have used them several times, most recently for installing outside power points on a separate fuse. Also they installed our ceiling fans with lights, bathroom 3 in 1s and changed power points. Also they supplied and installed a range hood in our kitchen. They always clean up before they leave and overall we are more than satisfied with their work they perform and the reasonable rates they charge. We would never use anyone else and would not hesitate at all to recommend then to anyone.
Anthony Ronchese
2021-08-23
We've had the team do a couple of jobs for us now. On both occasions they friendly, professional and very informative. We'll definitely use them again for any future jobs.
This is the second time we have used this company and like before the team have down an excellent job. Will be using them again for the next step very soon.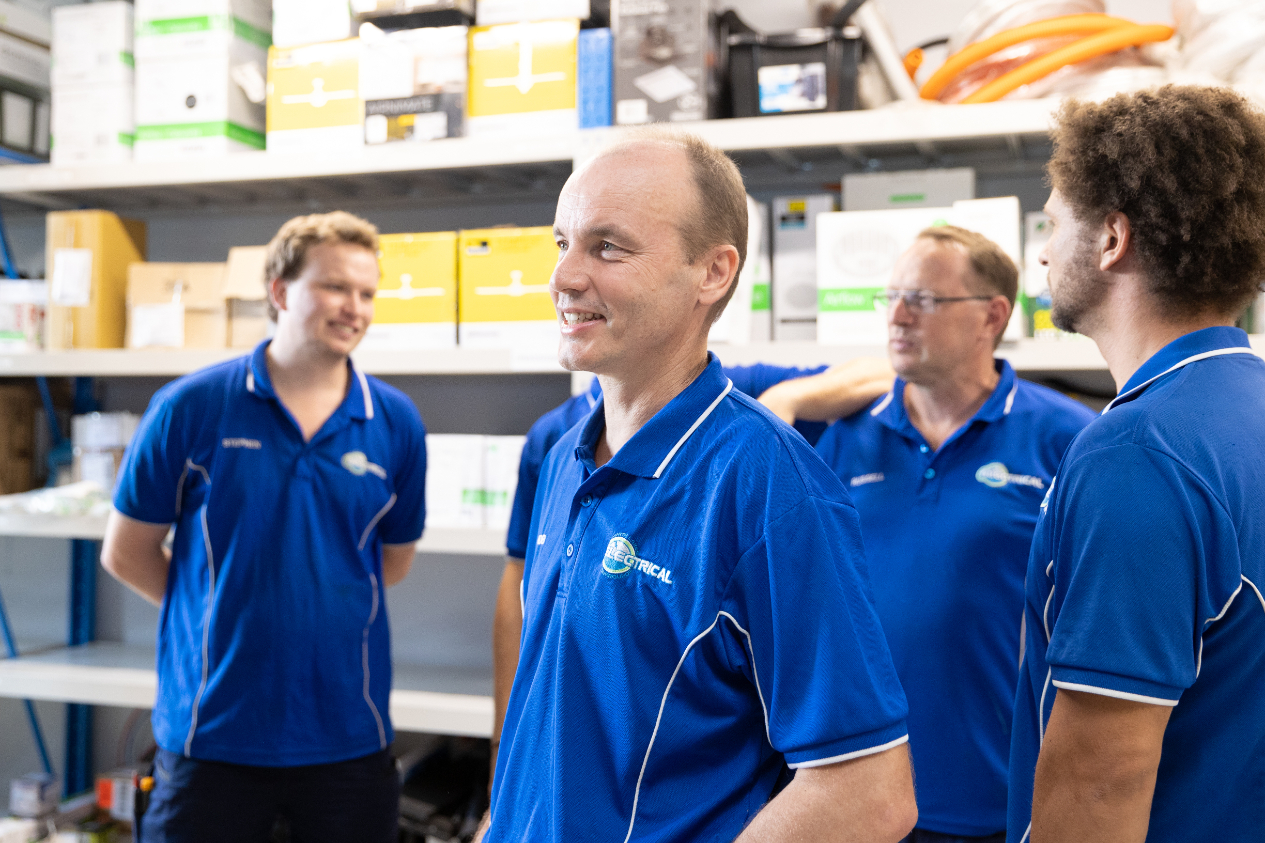 For all your Property Management Safety Switch concerns, contact us for a free quote!
If you would like more information regarding safety switches and their installation on your property, give us a call today on (07) 3053 3118. We open 7 days a week and offer emergency electrician services in North Lakes and beyond. All our electricians are experienced and fully insured, plus we have a workmanship guarantee to ensure you get excellent service each and every time you choose to hire us. 

Safety
We invest in your safety and ours.

Insured
We cover all the bases to protect your investment.

On Time
We pride ourselves on being prompt.

Customer Service
Quality service and excellent communication. 

Clean Workspace
We do the work and leave it as we found it.